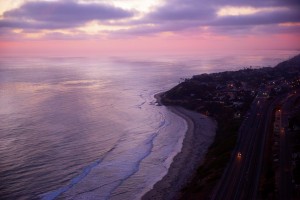 Glen Oaks Escrow (GOE) is pleased to announce that First Capital Escrow will be transitioning its business over to GOE.
First Capital Escrow's Manager and Escrow Officer, Hilary Jackson, will be taking on the Branch Manager position at Glen Oaks Escrow's Encinitas location bringing with her over 30 years of experience. Joining her are Escrow Officers Kris Cummings and Therese Cook.
"There's not a better company I could've chosen for our clients to take their business to, the company culture; the support, and the client-centered mentality is a perfect fit," Hilary says. GOE provides the highest standards in escrow services and is led by an executive management team with more than 40 years of industry experience. The company has received numerous accolades and awards, including recognition as one of the Best Places to Work in 2014 and 2015.
"I'm excited to start a new chapter with such a forward-thinking company," Hilary says. "It will enable me to serve my clients at the highest level with GOE's state-of-the-art systems and proactive preparation to meet CFPB compliance regulations."
With the ever evolving regulations mandated by the Consumer Financial Protection Bureau (CFPB), Pango Group is proud to be one of the first independent escrow companies in California to complete a Statement on Standards for Attestation Engagement No. 16 (SSAE 16) SOC 1 & SOC 2 Type I audit to ensure our client's non-public personal information (NPPI) is protected.  As part of the process, Squar Milner, the largest independent accounting and advisory firm in California, as well as one of the largest 75 accounting firms in the nation, performed both of these extensive audits.
Glen Oaks Escrow is a member of the Pango Group, an umbrella brand for a suite of closing service companies that facilitate California real estate transactions. GOE is growing and current offices can be found in the following communities: Valencia, Glendale, Laguna Niguel and San Diego. For information on Glen Oaks Escrow San Diego, please contact Joe Curtis at 858.255.9140 or jcurtis@pangogroup.com.