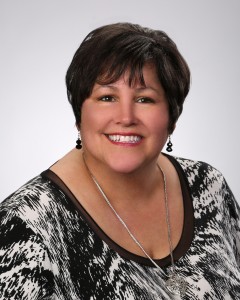 To say that Milly Miller is an integral part of Pango Group would be an understatement!
Milly has been with the organization for 12 years and serves as VP of Escrow Operations at Pango Group's Glen Oaks Escrow office in Glendale. She plays a huge role in ensuring we are able to exceed any and all client expectations when it comes to managing and closing escrows.
We wanted to share with you a little bit more about Milly, so we asked her a few questions. We're sure you'll think she's just as awesome as we do….
What is your favorite thing about working at the company?
I love the culture and heart of our Company.
Tell us what a typical day at work for you entails.
Many opportunities to help solve or work through difficult situations.
What motivates you?
I love the people I get to work with and for and this is my main motivation, but I truly love to share my knowledge and experiences with others if it can be helpful to them.
How long have you been in the escrow industry?
36 years
What is the one thing you can't resist?
Requests from my grandson. The love of my life. 🙂
If you had to eat one meal every day for the rest of your life, what would it be?
Breakfast Lunch and Dinner. No way would I settle for just one thing for life. Variety is a necessity. 🙂
If you could do another job for just one day, what would it be and why?
A Wedding Planner.
What's one item on your bucket list that you can't wait to check off?
Trip to Greece

---
Thank you Milly for all you do at Pango Group! We're extremely grateful for you. Cheers to another 12+ years.